Observatory of migration and human rights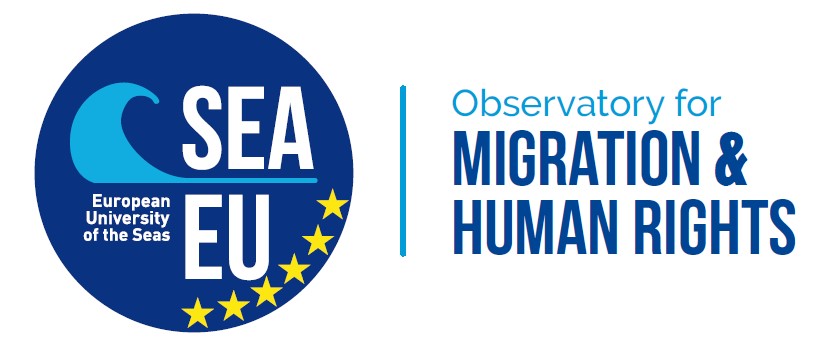 The reception of migrants is a European reality on which SEA-EU has the ambition to develop a determined action. The maritime and port nature of all the partner institutions of SEA-EU, integrated into trade networks, has placed them at the heart of the migration issue since time immemorial. SEA-EU therefore believes that it has a real legitimacy to address this issue among its priorities. The objective will be to think together about the orientation and reception of these students, on the basis of alignment of practices. The spirit of SEA-EU will also be to consider migrants not as a burden, but as an opportunity for Europe.
The multidisciplinary team of SEA-EU Observatory of Migration and Human Rights is currently structuring its research around 3 main axis.
International EU policy impacting migrations :  Maritime / land borders concerning the management of the migrants arrivals, relationships with third countries. 
Migrants and human rights: Changes in the protection of migrants' rights in 21st century European Union
EU Governance crisis in migration matters